Fresh Vegan Meals Delivered Direct To Your Door
Whether you're looking to up your intake of fresh fruit and vegetables or want to enjoy a plant-based diet every day, our vegan meal plans and fridge fills are perfect for everyone. Our food is always fresh and produced by chefs in our London kitchen, featuring all the essential nutrients you need.
Find Out More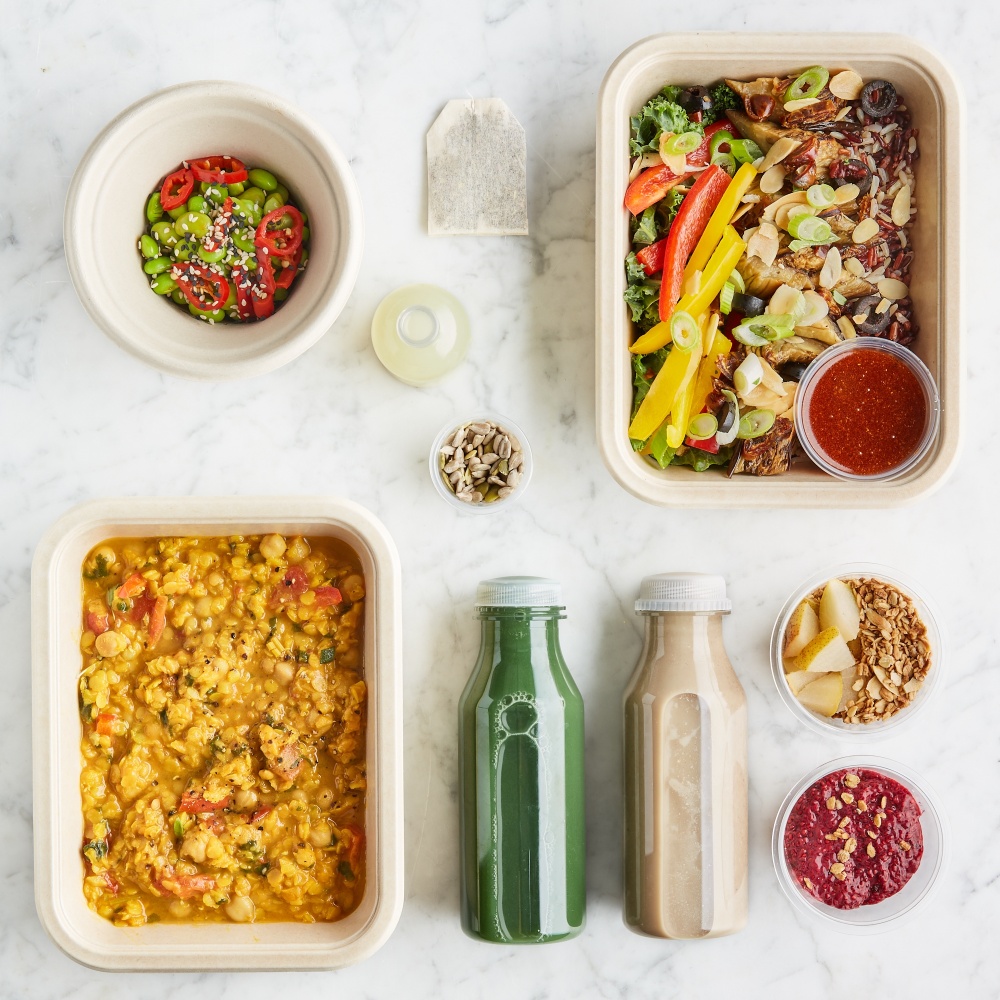 Vegan Nutrition
A well-planned, nutritious plant-based diet can improve your personal health and well-being, without having to compromise on taste. We've made it as easy as possible to enjoy a vegan diet with our meal plans, filled with all the essential nutrients needed from plant-based foods.

We deliver directly to your door, ready for you to enjoy throughout the day. Stress-free and flexible, spend more time being you and less time preparing and cooking healthy meals.

Every meal we plan is made with you in mind. We want you to only enjoy the freshest, tastiest, and healthiest food and juice that will keep you satisfied.