Summer Set 2022
A 20-day programme to lay the foundations for a healthy body and mind this summer.
Enjoy nourishing meals delivered daily (Mon to Fri), with supporting gifts, so you can feel your best.
Find Out More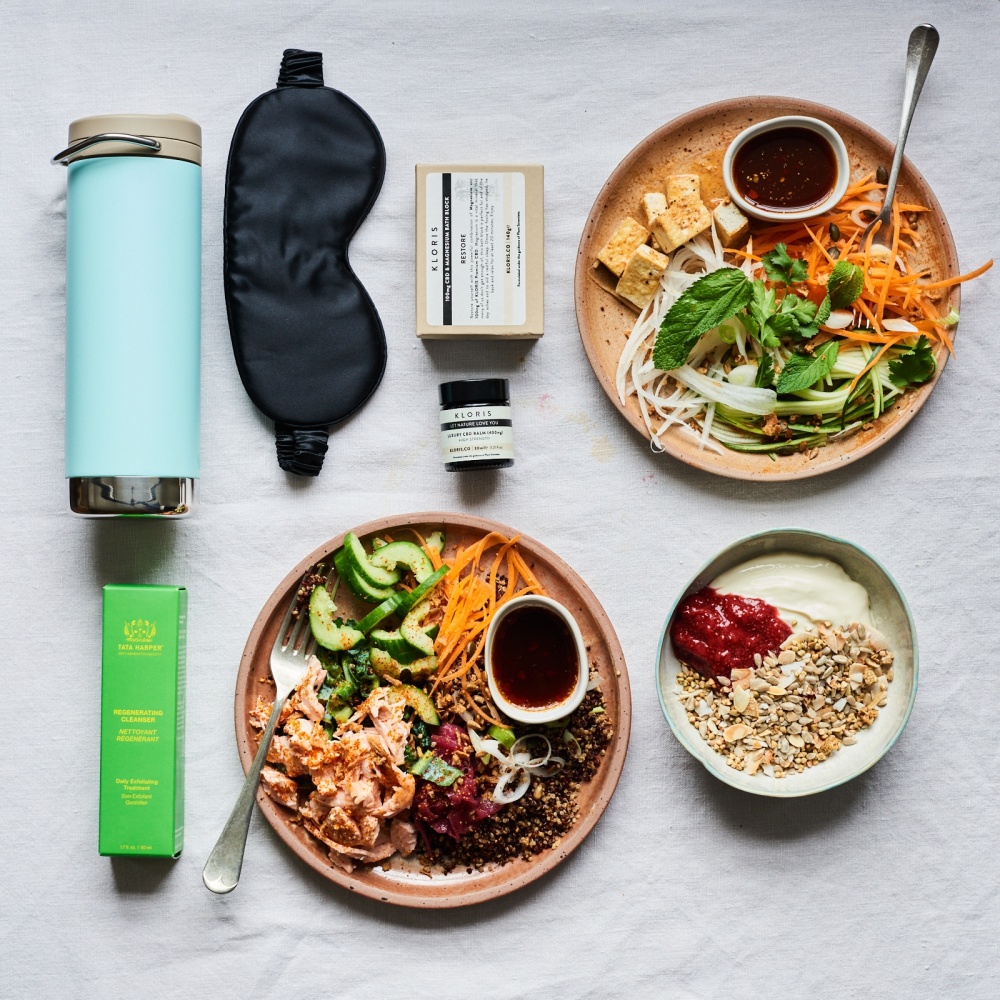 FEEL FITTER. STRONGER. EMPOWERED.
It goes without saying that the past couple of years have dramatically changed the way we think about how we live our lives. With normality and familiar routines settling in again, we should continue to prioritise and celebrate good health, ensuring that our minds and bodies are as healthy, happy and nourished as they possibly can be.
Our 20-day Summer Set programme is a combination of a delicious, balanced diet paired with movement and stress-management is the key to feeling our strongest selves - which is exactly what our Summer Set programme provides. Feel your fittest, strongest and most empowered for the summer ahead.
Available to those within Greater London only.
WHY MOVEMENT
The way you move your body can make such a positive difference to both your physical and mental health, as it will not only help with your muscle strength, cardiovascular and respiratory health, but will also provide those endorphins we need for the ultimate mood-boost! With a brighter mood, you may feel more empowered to build longer lasting healthy habits. Mindset coach Sarah Elliott explains "Exercise can involve a tremendous amount of focus and allow us to practice being aware of our bodies and what we're experiencing, helping to give us a break from thinking so much. Movement is a great chance to train your brain to concentrate fully on one thing and not get caught up in a Monkey Mind of mental chatter and multi-tasking, which can often leave us unproductive and burnt out emotionally and physically."
DETAILS
What we aim to achieve:
A you that is fitter, stronger and more confident in both your mind and body

A surge of rejuvenation and newfound energy

Mental clarity

Improved digestive health

Better quality of sleep

Re-education of bodily intelligence

Motivation to build long-lasting healthy habits

What's included in the programme?
You'll receive daily deliveries (Monday to Friday) for 20 days. Each delivery includes breakfast, lunch and dinner as well as a snack, pudding, juice, booster shot and tea.


You'll also receive a lovely bundle of supporting gifts worth approximately £260 (at no additional cost to the food programme) including: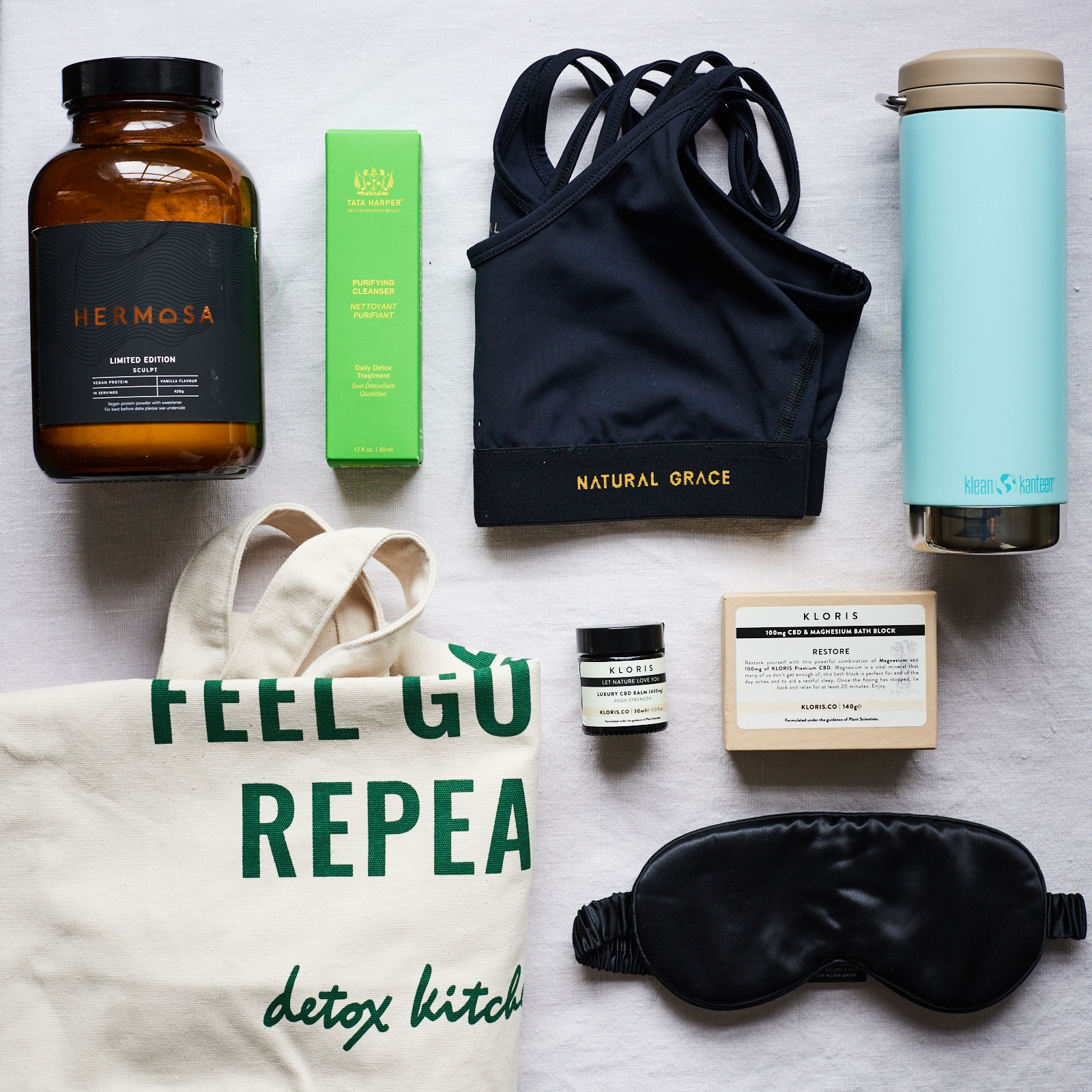 A little extra for you...
Alongside the supporting gifts, we've invited fitness experts to help you move both gently and vigorously. As Sarah Elliott, mindset coach explains, "movement helps create a more positive mindset and exercise can be a positive contributing factor for a person given it's a form of self care, helping tip their biased scale into a happier lens of viewing themselves and the world around them."

We'd love for you to join us at our feel-good events below:
Our lovely brand personal trainer Jade has taken us through an energising 45 minute bodyweight HIIT workout over on our Instagram page. You can find this recorded there.

On Wednesday 29th at 6pm Kerri from our team will be offering a 30 minute sleepy yoga, breath and meditation session to focus on the crossover with mind, movement and sleep. Again, this will be hosted over on our Instagram.

On Wednesday 6th July, we'd love to invite you to an in-person class with Jade, followed by fresh juices and an opportunity to meet and chat to our founder Lily. This will be held at 6pm at our Mortimer deli.

On Friday 1st at 7.30am, Natural Grace LDN's PT Harriet will be leading a 30 minute bodyweight HIIT workout on our Instagram page.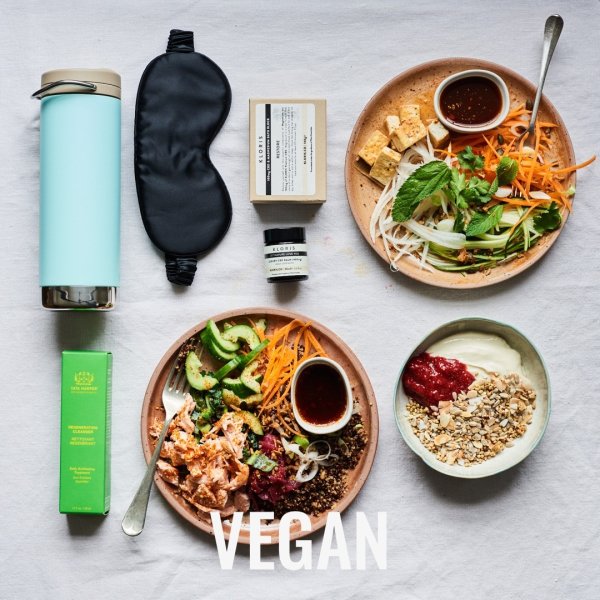 Vegan Summer Set
A 20-day programme to lay the foundations for a healthy body and mind this summer.
Find out more
£665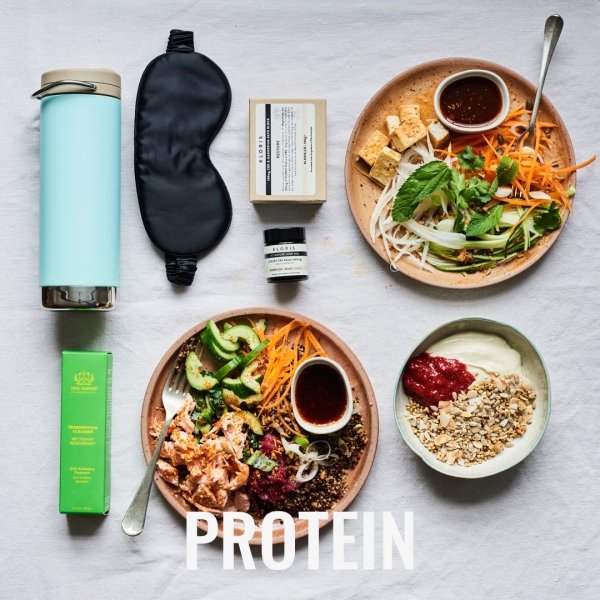 Protein Summer Set
A 20-day programme to lay the foundations for a healthy body and mind this summer.
Find out more
£756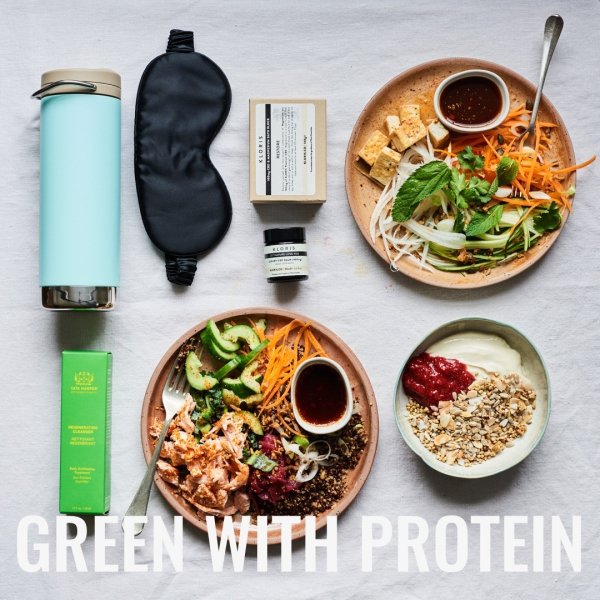 Green with Protein Summer Set
A 20-day programme to lay the foundations for a healthy body and mind this summer.
Find out more
£756.00