A 10-day programme to lay the foundations for a healthy gut and mind this summer.
Freshly prepared meals delivered daily, with supporting gifts. Choose from our Vegan, Protein and Green with Protein Cleanse menus.
Find Out More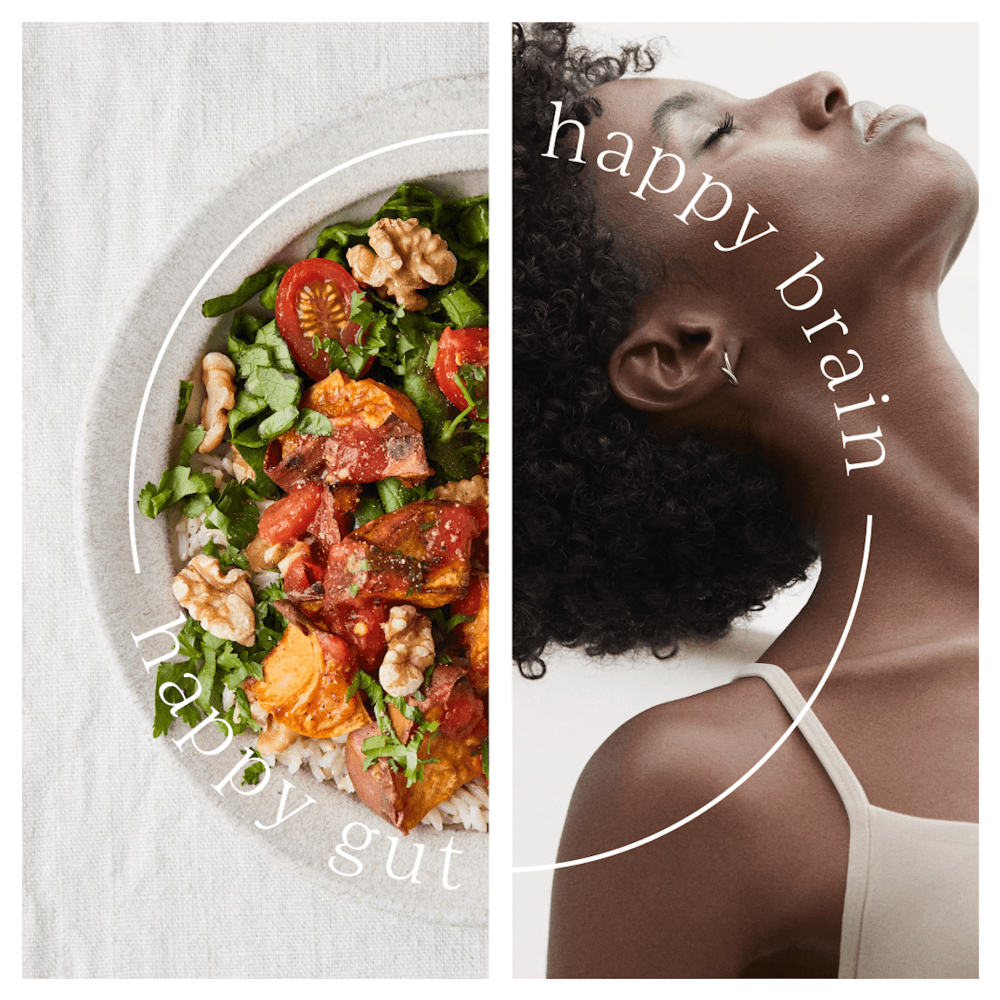 The Summer Set Programme
We've all been living in our heads a bit more than usual the last few months, which is why now more than ever we must work to ensure our minds and bodies are as healthy, nourished and resilient as they possibly can be. The combination of a delicious, balanced diet paired with movement and stress-management is the key to feeling our strongest selves - which is exactly what our Summer Set programme provides.
The gut is increasingly being recognised as playing a crucial role in maintaining both our physical and mental health. Nutritional Therapist Eve Kalinik explains "It seems that a well-nourished gut microbiome supports a well-nourished mind. Our gut microbiota has a highly influential role in how our brain operates. It makes, manages and communicates using the same neurotransmitters as the brain. As such these neurotransmitters can have a significant influence on both our physical and mental wellbeing. What a lot of people don't know is that 90-95% of the body's overall production of the neurotransmitter serotonin, dubbed the "happy neurotransmitter", is produced and managed in the gut."
In order to maintain a happy gut, and seemingly, a happy mind, we must look at our diet as well as external factors such as stress-management. We've designed this package to help with just that:
We provide 10 days of all the happy-gut foods you need, with dishes such as our Kimchi Bowl, Seed Crispbread and Super Grains Salad.
We alleviate the stress of having to shop for and cook healthy meals, giving you more time to focus on you.
Yoga and salt baths are both great ways to reduce stress in the body and mind, both of which are included in this programme.
What's included in the programme?
Daily deliveries by us for 10 days of breakfast, lunch and dinner as well as a snack, pudding, juice, booster shot and tea.
Choose between our Vegan, Protein and Green with Protein menus.
Supporting gifts worth approx £180 (at no additional cost to the food programme) including:

Neom Organics Great Day SPF 30 Moisturiser (full-size 50ml), because summer strength starts with skin protection;

7 live-stream online classes with Stretch London to build strength and get you moving. Stretch's mission is to make it a habit to feel good with movement, with two East London studios, a bunch of stellar teachers, and a welcoming community;
£50 Ernest Leoty voucher to redeem online, because we all know a new pair of leggings is an excellent motivator. Tailored activewear with a Parisian sensibility and 100% ethically made;
A 500g bag of Detox Kitchen own brand Himalayan Pink Bath Salts. Relax and recharge your body and mind with long soaks in the bath using our Himalayan Pink Bath Salts.