29 Oct, 2021
WHAT IS THE CLIMATARIAN DIET?
The latest buzzword on the food scene is that of a 'Climatarian Diet'. What is it we hear you ask? In a nutshell, it's about considering the origins of what you eat and reducing your CO2 impact.
Planet
WHAT IS THE GOAL OF A CLIMATARIAN DIET?
A Climatarian Diet is about reducing your CO2 impact by choosing foods that are in season and are locally and sustainably sourced. It's about choosing lower-carbon options as much as possible.
CAN I STILL EAT MEAT?
No whole food groups are off the table, but the goal of the Climatarian Diet is to eat more plant-based foods and reduce (or cut out entirely) the consumption of animal products, which have a higher carbon footprint than plant-based foods.
NOT ALL VEGETABLES ARE EQUAL
Replacing meat with plant-based foods isn't necessarily the answer though. British sustainable meat once a week for instance would be considered far more beneficial than eating tropical fruit and veg flown thousands of miles to reach your local supermarket every day.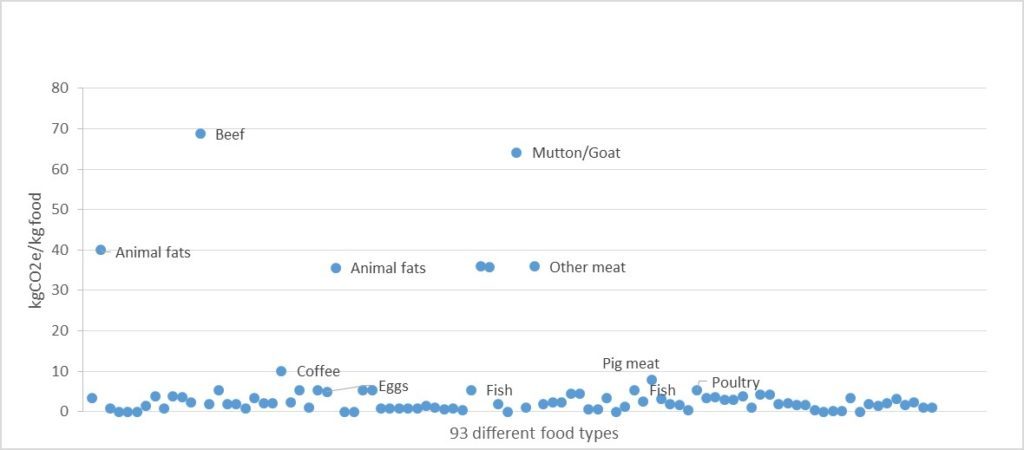 ON THE MENU
Poultry, Eggs, Seasonal Fruit and Veg, Nuts, Seeds, Whole Grains
FOODS TO THINK ABOUT
Beef, Lamb, Air-Flown Foods (think of tropical origin such as coffee and avocados).
-
At Detox Kitchen we believe in putting plants at the centre of our plate, trying to source as high quality and local ingredients as we possibly can and leaving out foods that are highly processed.