A 20-Day Meal Plan with Supporting Gifts to Help With Your Holistic Reset - SOLD OUT
Discover how to listen to your body, to treat it well, and enjoy feeling good.
Find Out More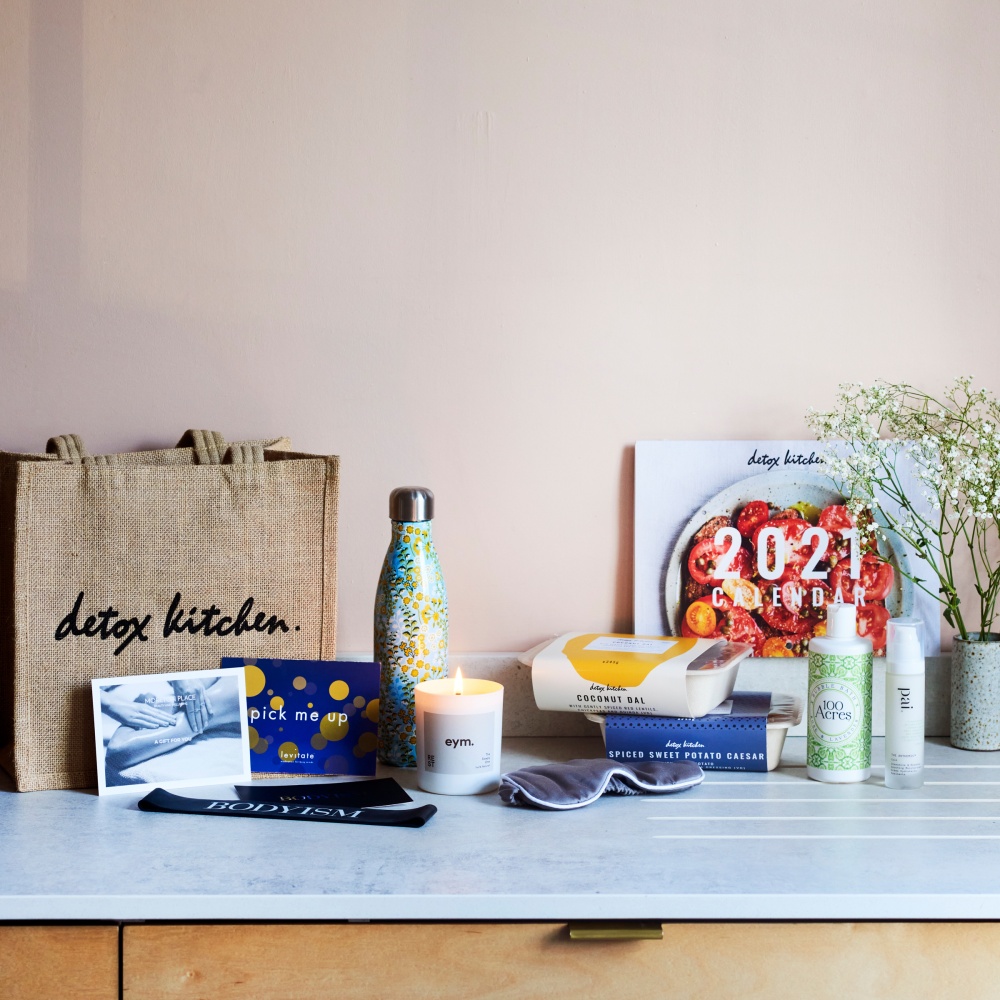 The Ultimate Reset Package
In 2021, what is worth the time, and what isn't? In a world demanding of our attention, having lived through a pandemic, it now holds truer than ever: what you focus on, grows. Discover how to listen to your body, to treat it well, and enjoy feeling good.
From the first steps we take together, we help you to become more attuned, to notice the differences, and to celebrate all the positives along the way (improved digestion, shedding excess weight, increased focus, brighter complexion, more energy and clarity to name a few).
The life-changing effect of good food doesn't happen overnight – it is a journey. The journey of becoming more you. It is not something you can measure or count. It is a sense of self-empowerment. It is giving yourself permission. It is the everyday things. Which is why the programme is based around our 4 pillars of good health: nutrition, movement, sleep and mood.
All our meals are freshly prepared by chefs using the highest quality ingredients. A day on our Ultimate Reset meal plans will typically include: Breakfast, lunch, dinner and pudding, plus a juice, a ginger shot and a snack. Choose from our Vegan, Protein or (grain-free) Green with Protein Cleanse menus.
Our programme duration is set at 20 days, as this allows time for you to retrain your palette as well as fully detoxify the body.

Included in the plan:
20 days of Detox Kitchen food delivered directly to your door every day, as well as supporting gifts to help support with your holistic reset. The gifts come at no extra cost to the meal programme. Gifts include:
1 month Virtual Membership at Bodyism;
Pai 'The Anthemis' Chamomile & Rosehip Soothing Moisturiser;
Voucher for a 30 Minute Massage at Moreton Place (valid Mon-Fri);
Eym calming and soothing Rest Candle;
1 month Virtual Membership at Levitate, online meditation & wellbeing classes;
Mela Eucalyptus Eye Mask;
S'well Primula Bottle;
100 Acres 300ml Bubble Bath;
Detox Kitchen 2021 calendar;
Total value of gifts £390.