Join the community
If you believe in our mission to transform people's lives through the power of good food, we want to hear from you.
The Ambassador Programme
We want to build a movement of powerful people to represent our brand and help lead our mission to transform lives and discover their potential through holistic health and wellbeing. Calling all nutritionists, fitness professionals, medical experts, health and wellness leaders, alike. Together, we will educate and inform our communities on the power of good food along with the supporting pillars of health, being movement, sleep and mind.

How It Works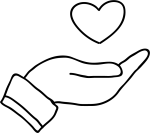 JOIN THE COMMUNITY
Sign up via the link below to connect with us and our group of like-minded individuals to transform lives for the better.
SPREAD THE WORD
Once approved, we will share a bespoke code with you to offer to your clients, contacts or following.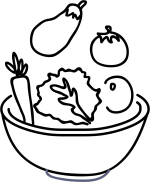 EARN REWARDS
Your clients will receive a discount off their order, and you will earn free food deliveries from us through commission.
OUR MISSION
We are on a mission to help people see, understand and consume food in a totally new way. We want people to eat our food and feel amazing afterwards, and we want them to be surprised by how delicious healthy food can be. Everything we serve is made by us; we know where all our ingredients come from and we know how to cook them to get the most out of them, both in terms of flavour and nutrients. We hope that our food inspires people to eat healthier for good, to make better choices and to be conscious of where their food comes from.

To us food isn't just food. It is a pathway to better energy levels, sharper mental clarity, improved mood, better health and well being.
Our Story
Why Join?
The benefits:

Earn free healthy food deliveries from your referrals.
Receive an exclusive discount to share with your clients or following.
Additional benefits:
Trial a free delivery when you join us.
Be the first to hear about and be involved in new product launches, campaigns, events and offers.
Be associated with a brand rooted in nutrition and science that you can offer you to your clients or following as a solution to help them reach their health or fitness goals.
Seek connection with like-minded individuals and network with other leaders in the wellness industry.
Apply To Become An Ambassador
From our blog