21 Dec, 2021
The story behind the Detox Kitchen x Anna Jones range
Both OG pioneers of vegetarian cooking, Anna and Lily share an innate connection to food and the power it has in bringing pleasure to our every day. They first met in 2018 and bonded over a love of seasonal cooking and putting veg at the centre of our plates. Ever since then, it seemed an assured collaboration was in sight. Here they are now, having developed 5 fresh and delicious plant-based meals, based on dishes from Anna's best selling cookbook, One Pot, Pan, Planet. These dishes are now available for delivery across all products and nationwide from Detox Kitchen's website.
Food
Anna claims that "like anyone else, I get into patterns and habits with food; some good, some bad, driven as much by emotion as nutrition. A few times a year I do a reset to help me connect with what I am eating again, to tune back in with my body and to fall back in love with food again". They also share a deep concern for the state of our food chain and the climate crisis, both advocating a plant-heavy diet as the first easy step towards bettering the planet. Lily comments how "I have always been a huge fan of Anna and her unique and creative way with veg. Her food is nourishing and wholesome, putting plants at the forefront of every meal without compromising on taste, ever!"
Which is why the duo have come together to create 5 nourishing and vibrant vegan meals, bursting with flavour and nuance. Their plan aims to reawaken people's connection with food. To simplify things and to make it easy for people to eat (and enjoy) plant-based meals that are filling, satisfying and delicious.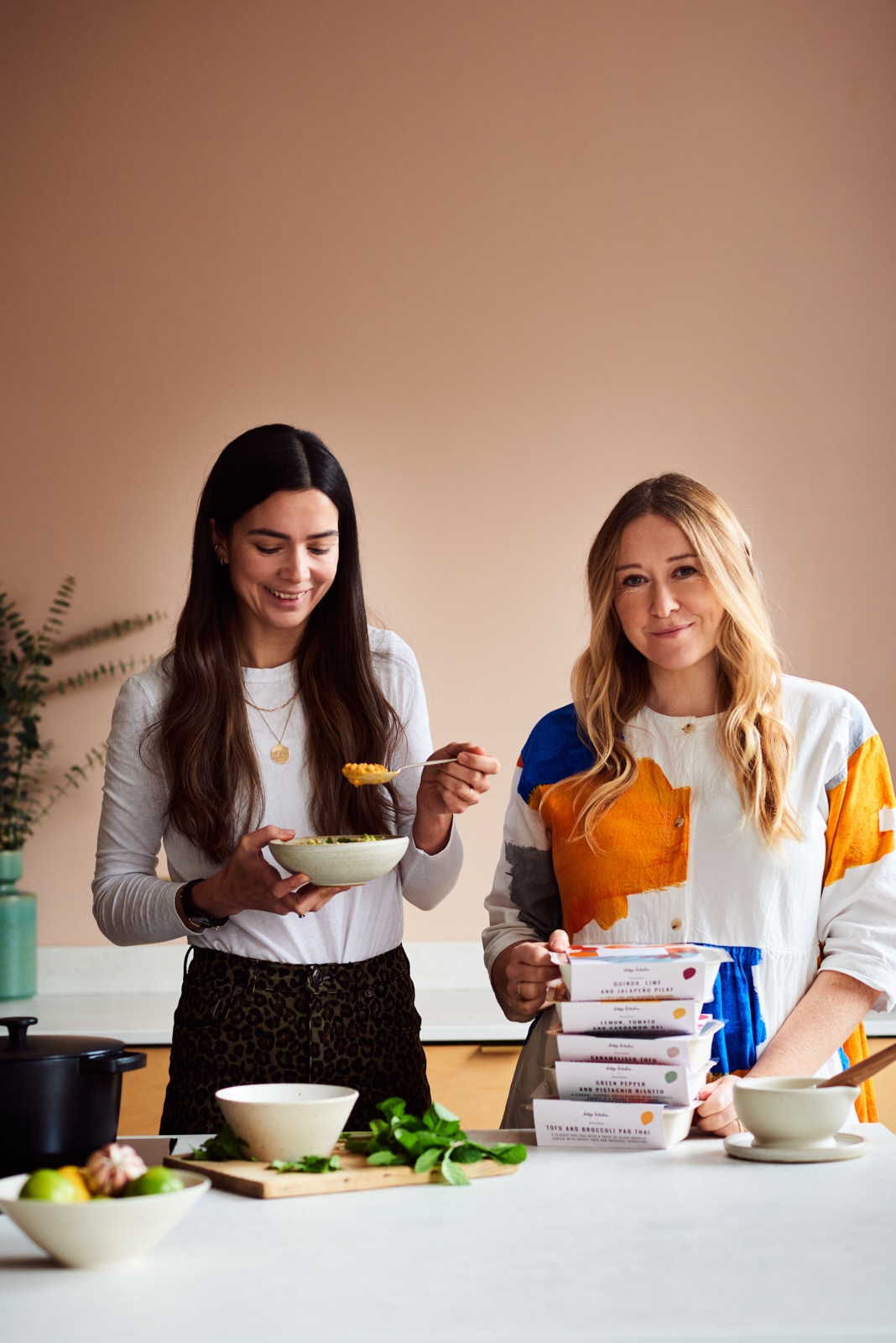 First we have the Green Pepper and Pistachio risotto. Similar to our 5 veg risotto, which went down a treat, but with even more flavour and style through the addition of the pistachios. The pistachios are blitzed with green pepper and basil to create a creamy and vibrant green sauce that is mixed into our brown rice base. Topped with nutty vegan parmesan, extra pistachios and basil for that finesse.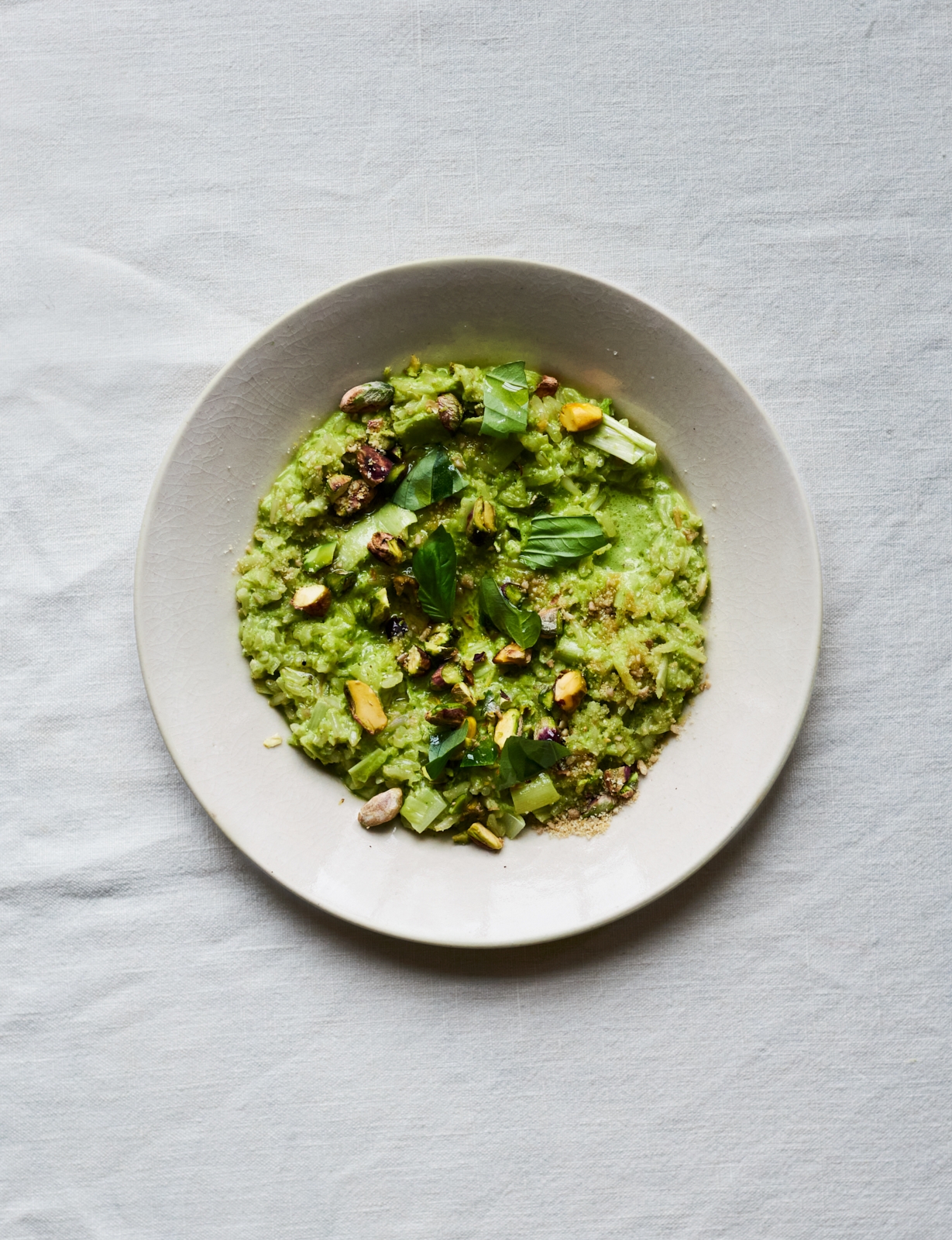 Next there is the Crispy Tofu and Broccoli pad thai. Using gluten-free mung bean noodles as a base, with a medley of crisp, crunchy asian vegetables and a topping of cashews, sesame seeds, crispy onions, spring onions and herbs, this dish couldn't be any fresher or more dynamic. Our favourite part is the delicate tamarind sauce: soy, ginger, maple syrup, rice vinegar and tamarind whisked together. As well as bursting with flavour, this will give you that burst of energy you need rather than leaving you with that heavy, sluggish feeling that usually follows a traditional pad thai. That's why it would be perfect for either lunch or dinner.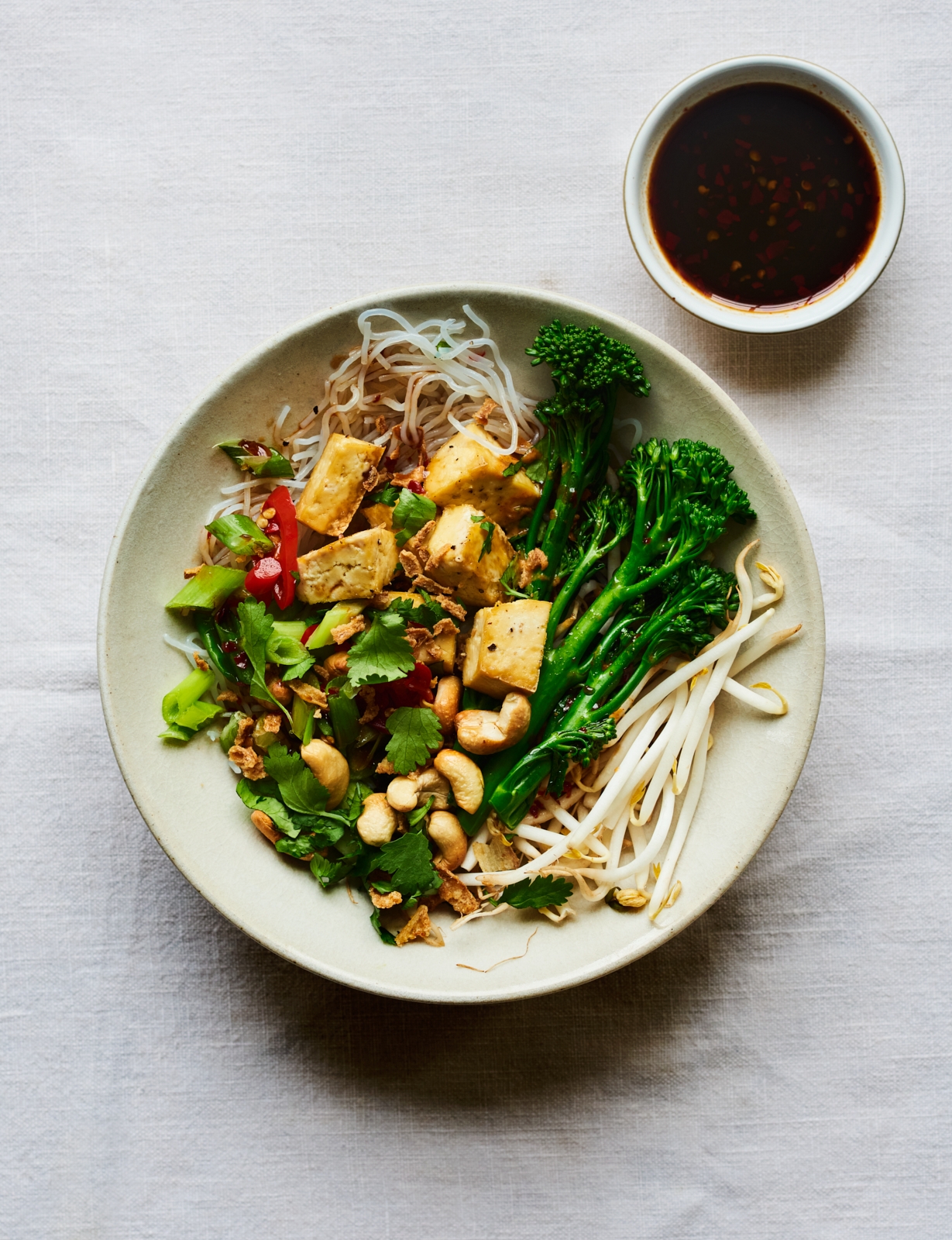 Followed by the Lemon, Tomato and Cardamom dal. This is our take on the highly popular dish from Anna Jones' assembly. It has a similar base to that of our best-selling coconut dal, but then jazzed up with hints of cardamom and citrus. Finished with an elegant topping of crunchy cashews, ground up with green chilli and fresh coriander.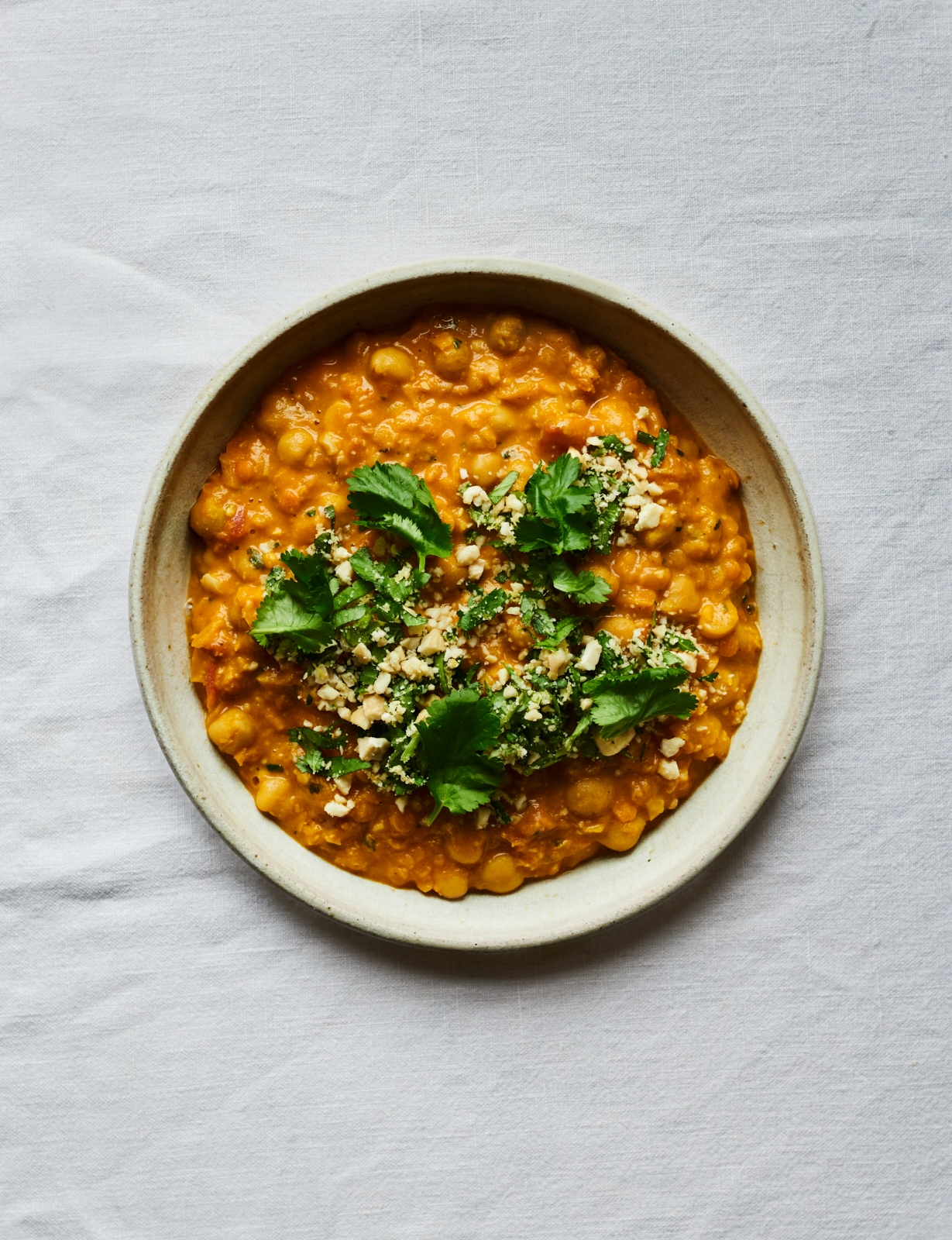 Next the Quinoa, Lime and Jalapeño salad. This dish is as fresh and zingy as it gets. It starts with a base of mixed quinoa and kale, and is topped with a creamy and smoky black bean mix, cherry tomatoes, toasted tamari seeds, coriander and creamy vegan feta to cut through the sharp citrus flavours. The dish is lifted even more with a punchy jalapeño dressing.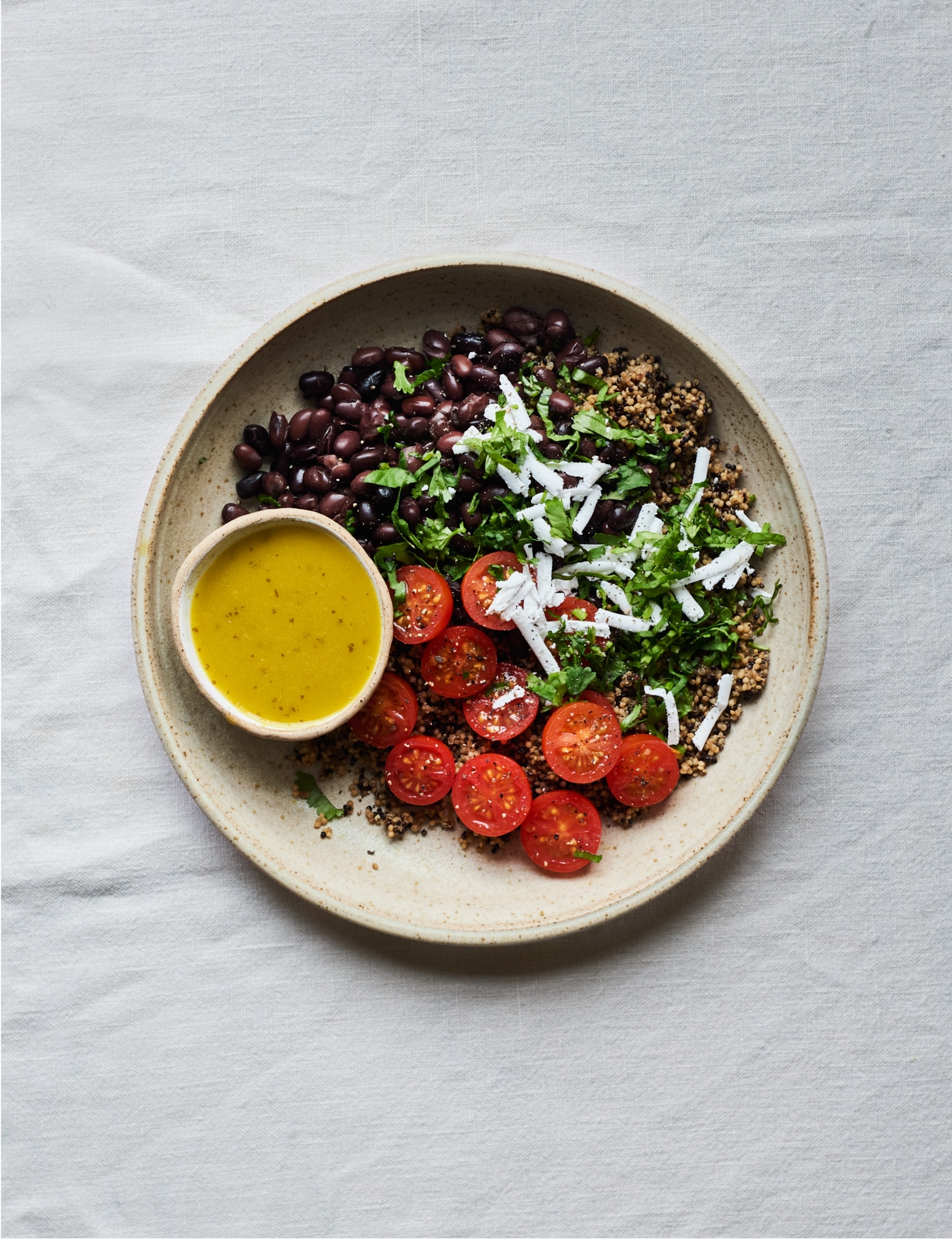 And last, but certainly not least, the Tofu and Aubergine with XO sauce. In fact, this may even be our favourite dish of the lot ( if we had to choose). The unique and rich flavours in the XO sauce - marrying smoky paprika with blitzed tomato and a sweet and sour blend - are really quite special. Poured generously over our favourite duet of crispy tofu and baked aubergine, along with corn, edamame, spinach and spring onion, served on a bed of brown rice and spinach.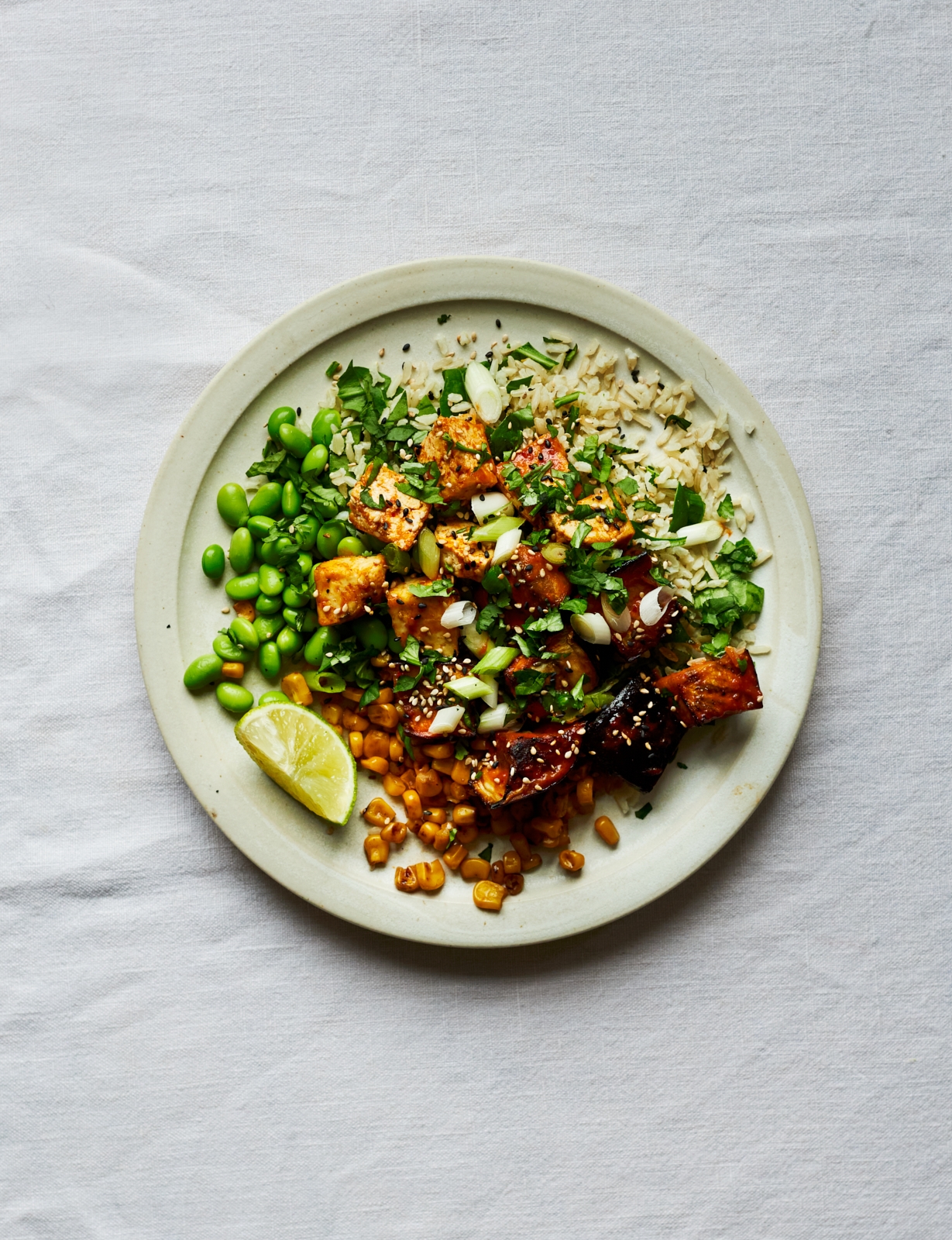 All these dishes are available within our meal plan and 3-Day Reset menus or to purchase on our Fridge Fill page.