02 Oct, 2020
Make your own Immunity Oil
Making your own flavoured oil is a great way to enhance the flavour of a dish in one easy glug. Start with a good quality extra virgin olive oil or cold pressed rapeseed. Here we have used lemon, chilli and rosemary but you can experiment with whatever flavours you like. Thyme, fennel seeds, cumin seeds and orange zest are also great together.
Recipes
Ingredients
Bottle of good quality rapeseed or olive oil
10 sprigs rosemary
Skin of 1 lemon
1 red chilli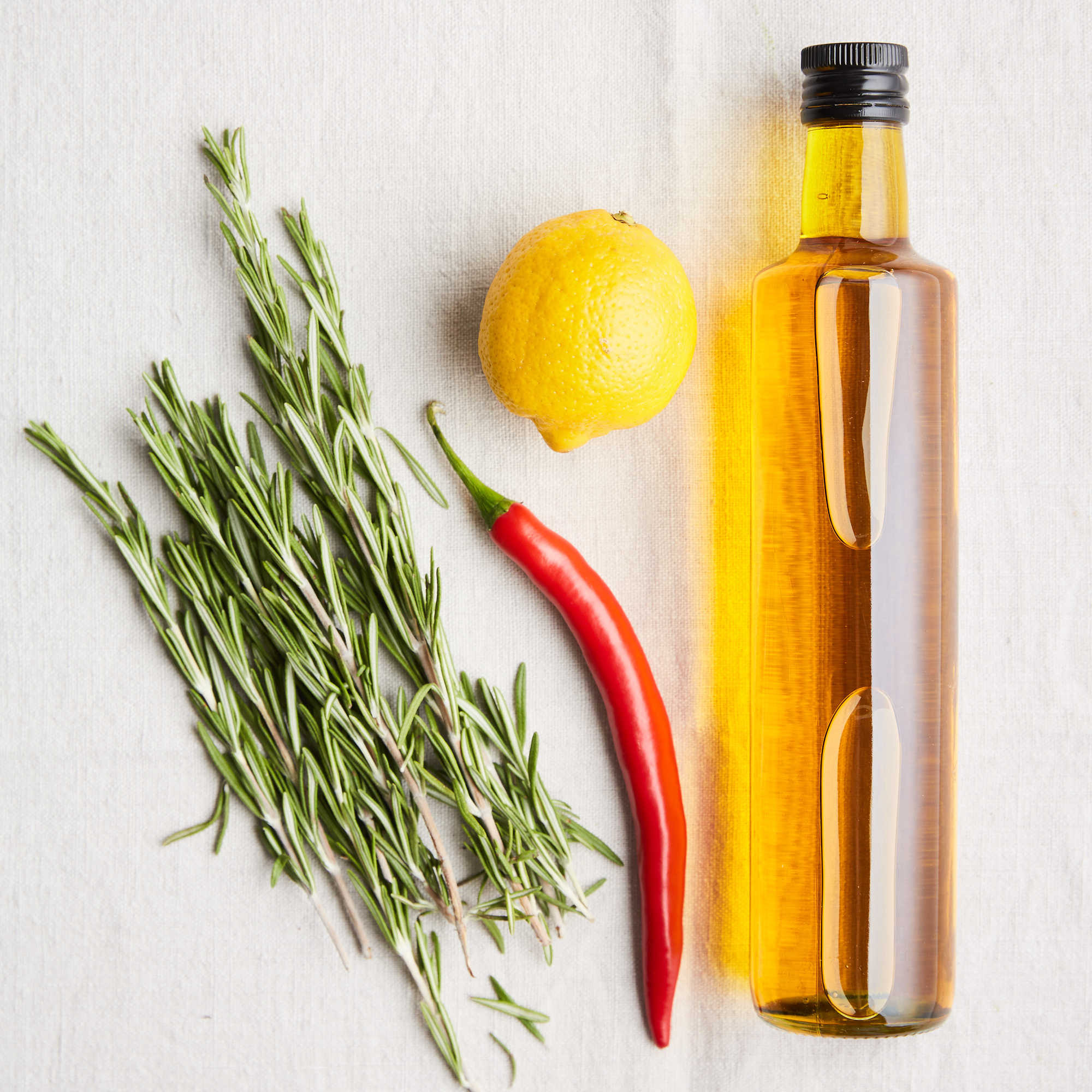 Method
Peel off the label of the bottle, scrub clean, and empty out 100ml (keep and use for another recipe).
Slice the skin off the lemon and cut the skin into thin slices.
Slice the chilli
Add everything to the oil and pop on the shelf ready to use - it gets better over time!
-
You'll find the necessary ingredients for this recipe in our Immunity Veg Box. An abundant box of fresh vegetables and fruit, as well as store-cupboard staples and Detox Kitchen booster shots and dressings containing the key nutrients needed for a healthy immune system. Shop now.