16 Jun, 2022
Summer Skincare Tips with Tata Harper
It's time to get the lowdown on all things summer skincare from one of our go-to skincare brands, Tata Harper. Here is everything you need to get that radiant and dewy summer glow.
Beauty
Finally... summer is right around the corner. With sunnier days on the horizon, it's essential to fill our skincare routines not only with non-toxic UV protection, but also protective antioxidants and skin-soothing nourishment.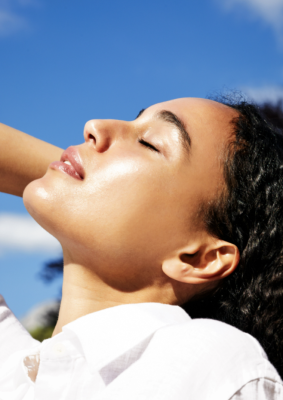 Here are 5 skincare tips to follow during summertime:
Protect the skin: an SPF is a crucial last step in anyone's routine.
Enhance your skin's sun defence: while actively wearing sunscreen can help prevent damage to the skin, what else can be done to protect against sun exposure? In addition to being the ultimate, light-weight summer moisturizer, our Hyaluronic Gel Moisturizer is packed with 10 sources of antioxidants to help replenish antioxidant reserves in the skin that can be depleted during sun exposure, which therefore helps prevent the visible signs of aging. If you're looking for an extra dose of hydration, Beautifying Face Oil's blend of Vitamin C and Vitamin E help fight free radicals and bring on the glow. Lastly, if you're looking to soothe skin after a long day at the beach, Hydrating Floral Essence and the Hydrating Floral Mask feature a combination of benefits from hyaluronic acid and natural sources of antioxidants, ellagic acid, and ferric acid to brighten and even skin tone while minimizing the look of redness.
A sun-protective diet: it's no secret that a poor diet can have negative effects on your skin and overall health. To treat burns from the inside out, think about incorporating the following nutrients into your next summer barbeque or dinner party with friends:

Lycopene: Watermelon, Asparagus, Red Cabbage, Grapefruit, Tomato, Papaya, Carrot - Try our Tomato & Caper Salad or our Asparagus & Noodle Broth.
Beta Carotene: Kale, Spinach, Romaine Lettuce, Leafy Greens, Sweet Potato, Squash - try our Stuffed Sweet Potatoes or our Mac & Greens.
Omega-3s: Fish, Eggs, Soybeans, Brussels Sprouts, Walnuts. Try our Baked Green Eggs or Brussel Sprout Salad.

Find the shade: while the sun has its clear dangers, it shouldn't be seen as the enemy. Like anything, sun exposure can be beneficial in moderation. Vitamin D can help boost your mood and immune system while also helping with fatigue and joint pain. So, we say take advantage of nature's very own sun protection: the shade of trees! Limiting your direct exposure to the sun by lounging under a palm tree with a refreshing drink or beach read is just about our favorite way to get the best of both worlds.
Cover up: you would think that all clothing protects against the sun, but this isn't necessarily the case. Even if you're covered up while laying out at the beach or sitting outside at a cafe, you are still exposed to harmful UV rays that penetrate regular clothing.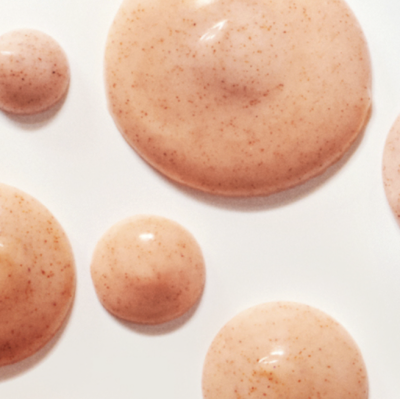 While we love sunbathing our days away, our skin would disagree. As we tend to show off a little more skin during the summer, we're reminded of our dark spots, uneven skin tone, and acne scars — better known as, hyperpigmentation. This can often happen from sun exposure, scarring leftover from blemishes, skin flare-ups, and even fluctuating hormones — causing our skin to darken resulting in dark spots and uneven, discolored skin tone. Wherever it comes from, it doesn't help the radiant and healthy look we'd prefer to show off.
How to naturally get rid of hyperpigmentation:
Exfoliate: regularly exfoliating will help buff away those dead skin cells so new, fresh skin can resurface. With this, those pigmented cells will slowly start to break down allowing them to eventually fade.
Target: by applying a daily targeted treatment especially designed to treat discoloration, you're bound to see results much faster. Serums with Vitamin C and other powerful skin-brightening ingredients will work best to dramatically brighten those dark areas and reveal a healthy and spotless look.
Moisturise: by staying moisturizing, your skin will feel most prepared to heal itself naturally. Delivering hydration regularly will also help to smooth texture left from hyperpigmentation and help visibly reduce the look of discolored areas. Read more here to find out Tata's top picks, products and at-home hacks to help hyperpigmentation and to keep your complexion looking youthfully bright and even for summer and beyond.
Explore Tata Harper's range here. Tata Harper are also offering a super generous £40 voucher to use on their site! Please see below for details and terms and conditions.
Code: DETOXKITCHEN22
Redeemable: 6/21/2022 - 6/30/2022
Offer: £40 GBP OFF Orders £41+ PLUS free duties, taxes, and standard shipping when you spend £100+
T&C's: *Receive £40 GBP towards your purchase plus free duties, taxes, and standard shipping when you spend £100+ exclusively at global.tataharperskincare.com. Order must be at least £1 after discounts are applied. Type of shipping will be subject to shipping country options, lowest tier available. Valid for the UK only. Offer is valid from 6/21/2022 to 11:59PM EST 6/30/2022. Use code DETOXKITCHEN22 in the Borderfree checkout promo code box at the second step of checkout, discount will be applied to all eligible items. Offer is not valid on previous orders. Offer has no cash value, is not redeemable for cash, and is subject to change without notice, and may not be used in combination with any other discount offer. We reserve the right to cancel any order due to unauthorized, altered, or ineligible use of offer and to modify or cancel this promotion due to system errors or unforeseen problems. All purchases are subject to bank authorization prior to processing. Only authorized purchases will be processed and shipped.
Tata Harper are also our amazing partners for our Summer Set programme this year. Book your spot here to receive a full size Tata Harper cleanser (as well as much more) in your gift bag!