The Energiser Programme
A 10-day Sweaty Betty x Detox Kitchen collaboration
Fuel your body and mind with our Energiser Programme in partnership with Sweaty Betty, focusing on the connection between movement and nutrition to inspire you to feel powerful, productive and purposeful.
Find Out More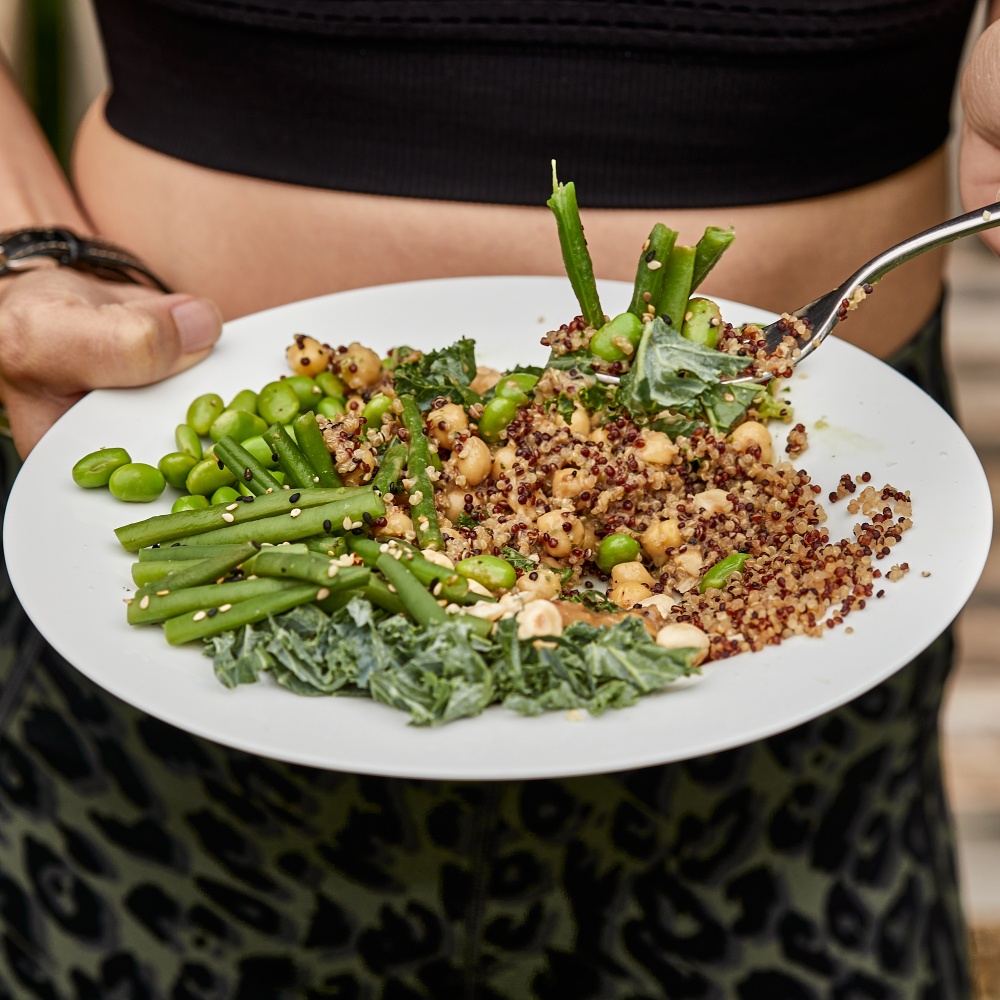 MOVE. EAT. FEEL GOOD. REPEAT.
Join us for 10 days this September as we move for our mind and refuel for our body to fall into the joyful practice of: Move, Eat, Feel Good and Repeat.
The way you move your body can make such a positive difference to your health. Not only will it help with your muscle strength, cardiovascular and respiratory health, but it will also provide those endorphins we need for the ultimate mood-boost! Plus, the more you move your body, the more blood flow will increase to help ease the muscles in your digestive system.

The Energiser Programme encourages you to find your stride with running. Running is a great way to move for your mind, as not only does it favour optimum fitness, but releases endorphins and boosts serotonin levels, both which contribute to feeling happier and more confident.
"Mental health is one of the biggest reasons many people run. It's not just to do with getting fitter or losing weight. It's about de-stressing and unwinding. It's about finding that mediative state, where our breath finds a rhythm and our feet match it; It's about finding our freedom." - Sweaty Betty
With summer just behind us, and with the turn of the seasons comes an opportunity for fresh start and kickstart your healthy, mindful lifestyle. It's time to prioritise your mental health and adopt your own self-care routine with our 10-day Energiser Programme.

What's included in the plan
10 days of healthy, nutritious food and drink delivered fresh to your doorstep each morning
A £50 voucher from Sweaty Betty
A large limited edition Detox Kitchen x Sweaty Betty tote bag
A live post-run yoga and stretch session with Kerri from our team on the 14th September at 6pm, which will be recorded and accessible from our Instagram page at any point after.
A live running-focussed 45 min Strength class led by our movement expert Jade on Instagram on the 20th September at 8am, which will be recorded and accessible from our Instagram page at any point after.
Start any day from Monday 12th.
Please note we cannot accept any amendments to the menu.