01 Feb, 2023
Rhubarb & Apple Crumble
Recipes
Serves 4
Ingredients
For the stewed fruit:
2 sticks of rhubarb
4 apples
20g maple syrup
For the crumble mix:
100g Doves gluten free plain flour
50g gluten free oats
40g coconut oil
40g maple syrup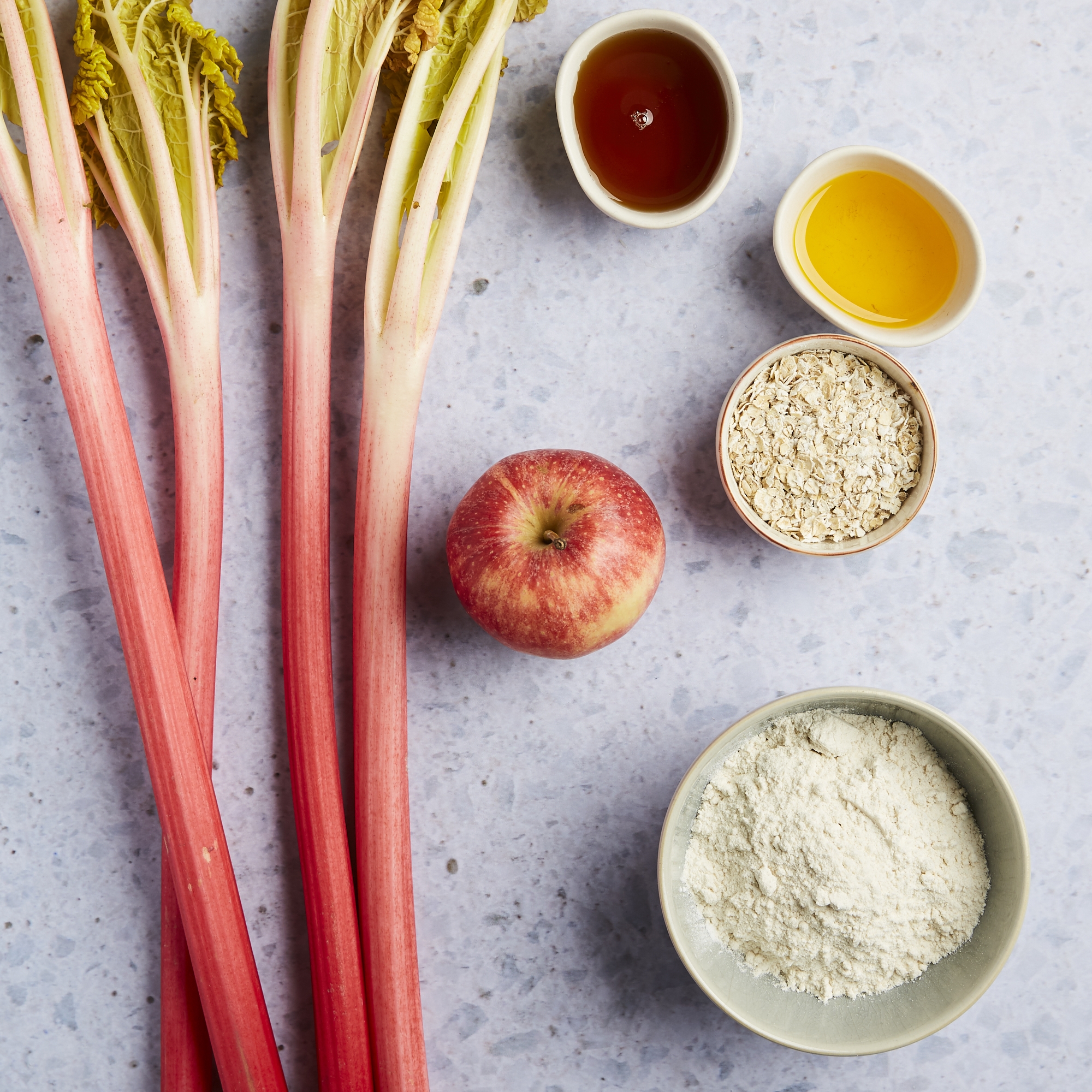 Recipe

Chop the rhubarb into 1 inch pieces. Peel and cut the apple into 1/2 inch pieces.
Put the rhubarb, apple and maple syrup in a small pan and stew down on a medium heat for 15 mins until it is beginning to soften. Transfer the stewed fruit to an oven proof dish.
Rub together the four, oats, coconut oil and maple syrup until it forms a breadcrumb-like consistency.
Sprinkle this over the rhubarb and apple mix.
Place in a preheated oven at 180 degrees for 15 mins.
Serve - we highly recommend, with Oatly cream.